Over 25 years of leather working experience goes into every
custom project or leather repair we produce!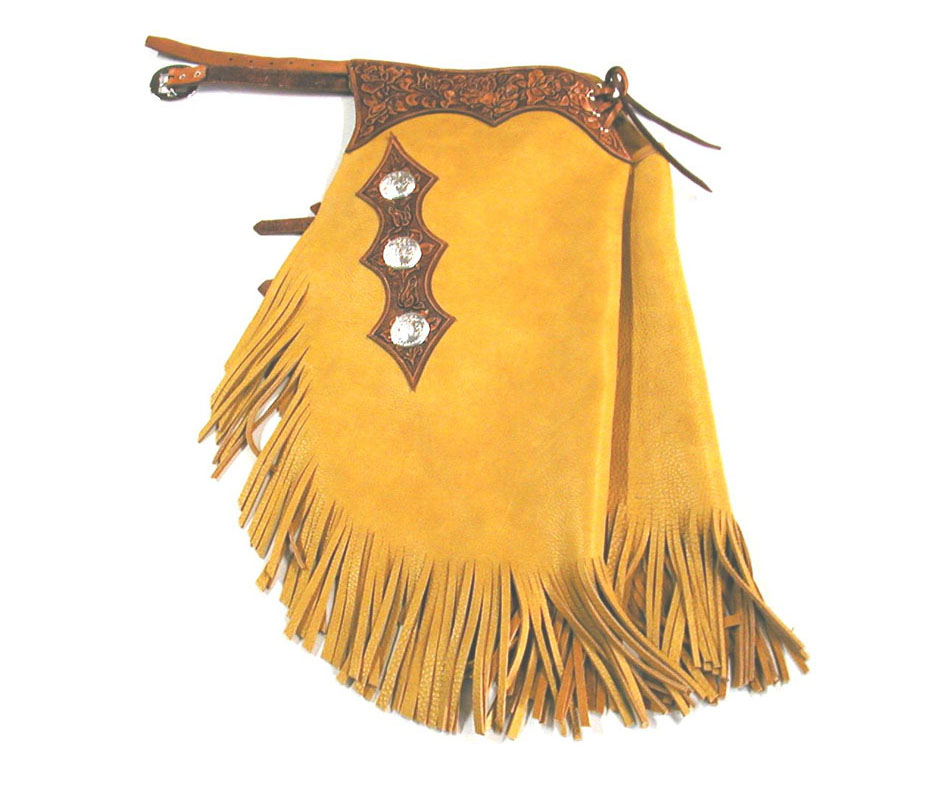 Chinks
This set of chinks was custom made to fit a local working cowboy.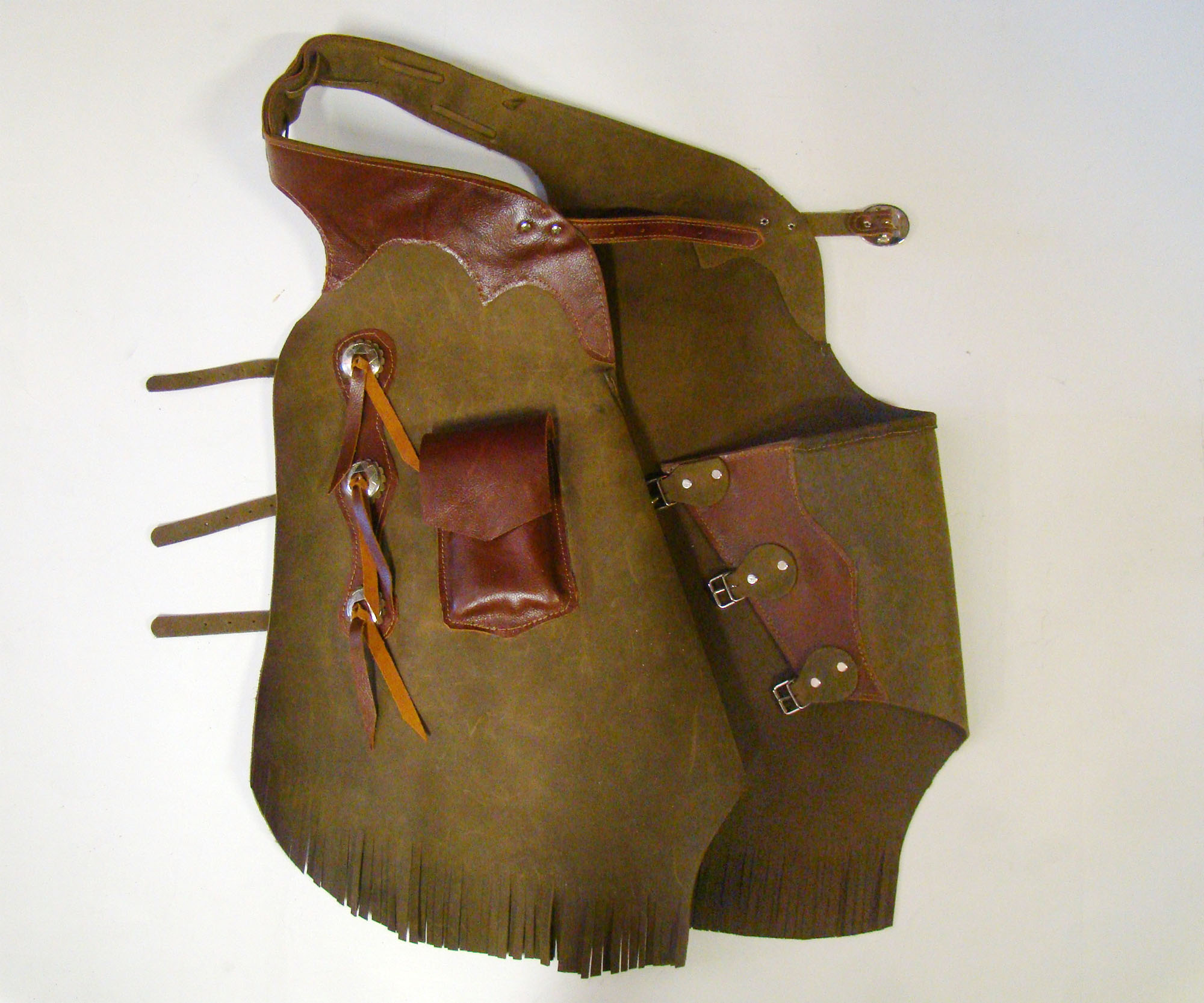 Farrier Chinks
These farrier chinks have built in pockets to keep all your small tools at hand.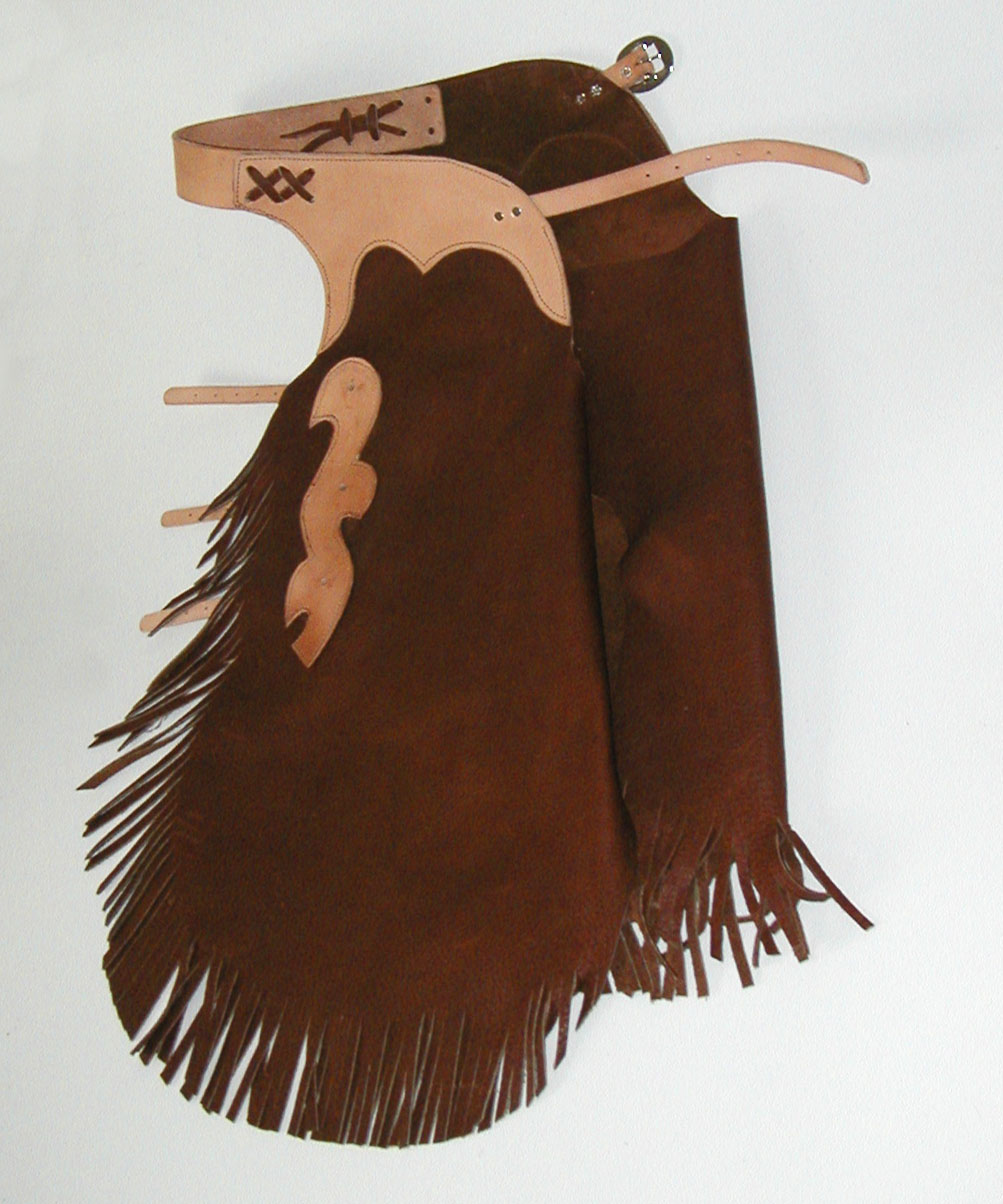 Batwing Chaps
We can custom make chaps to fit your style.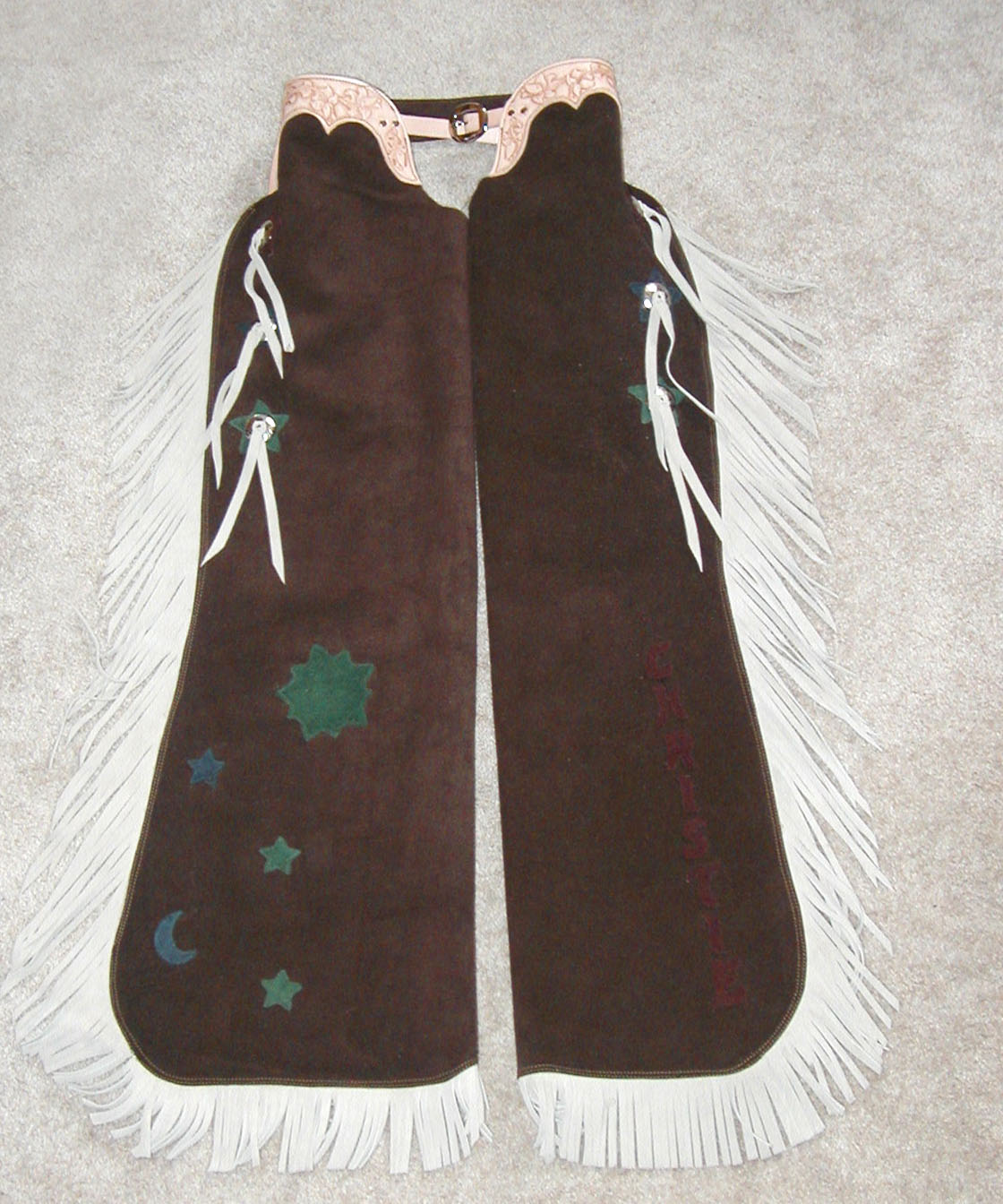 Rodeo Chaps
Show your flare, show your style. Let us custom make your rodeo chaps to help you shine.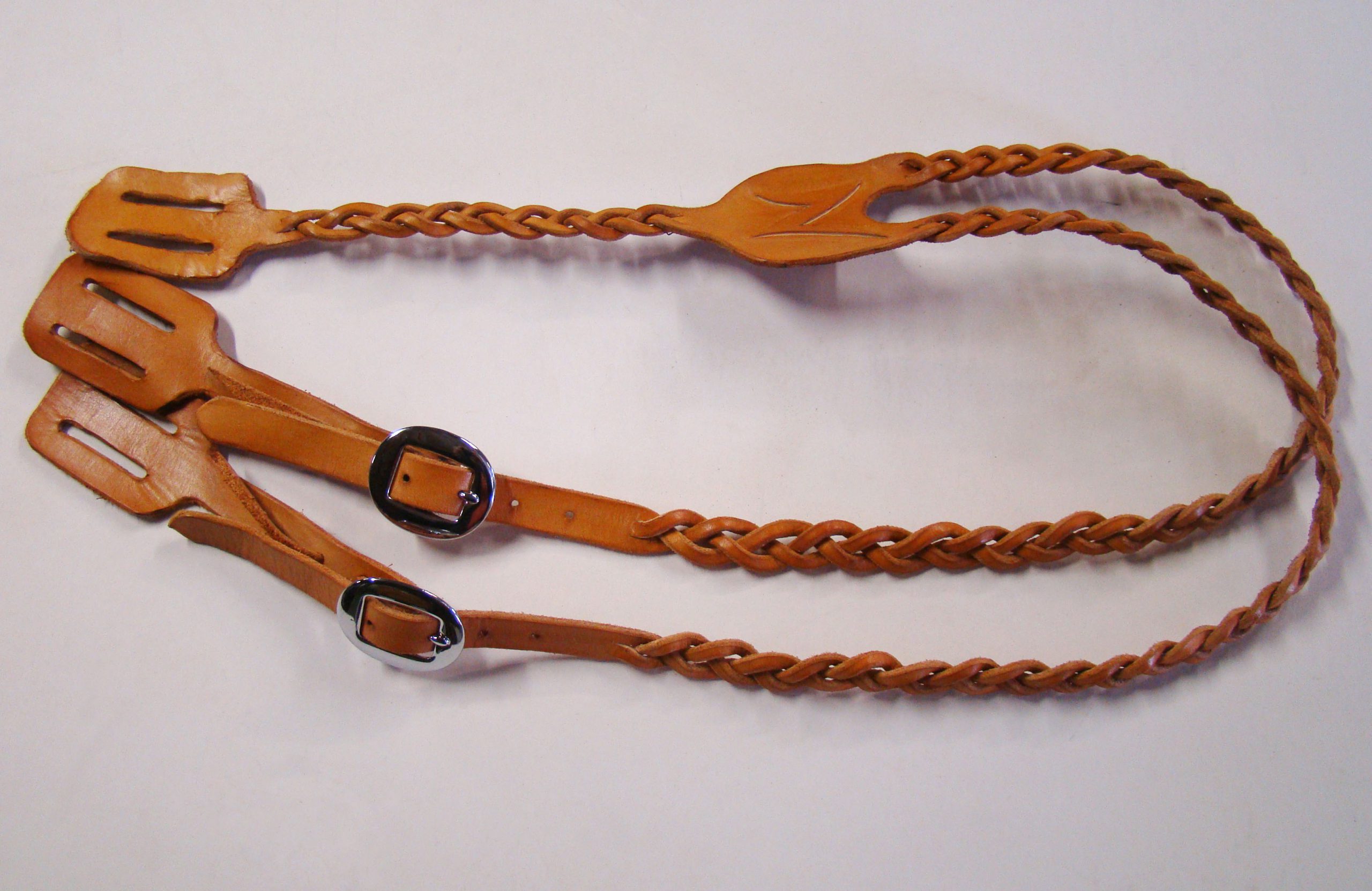 Mystery Braid Suspenders
Dress up your game with leather suspenders.
Custom Made Leather Goods and Leather Repairs